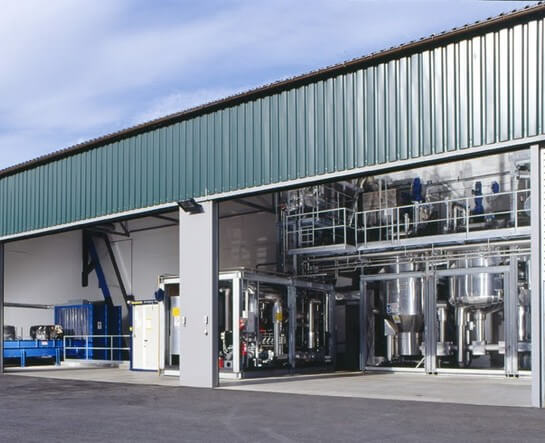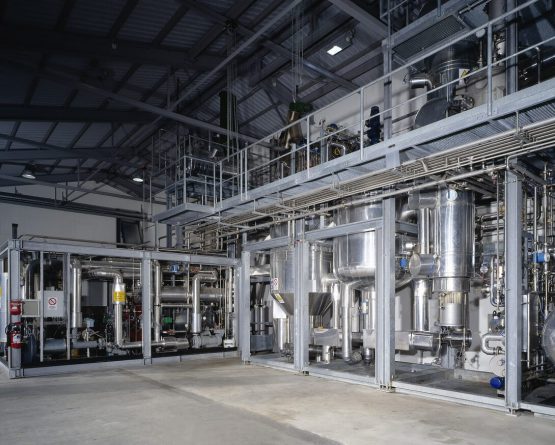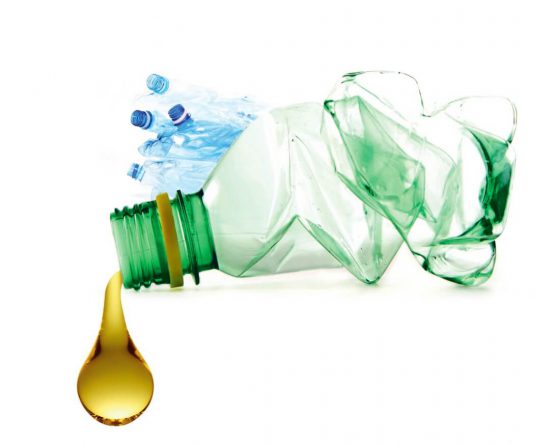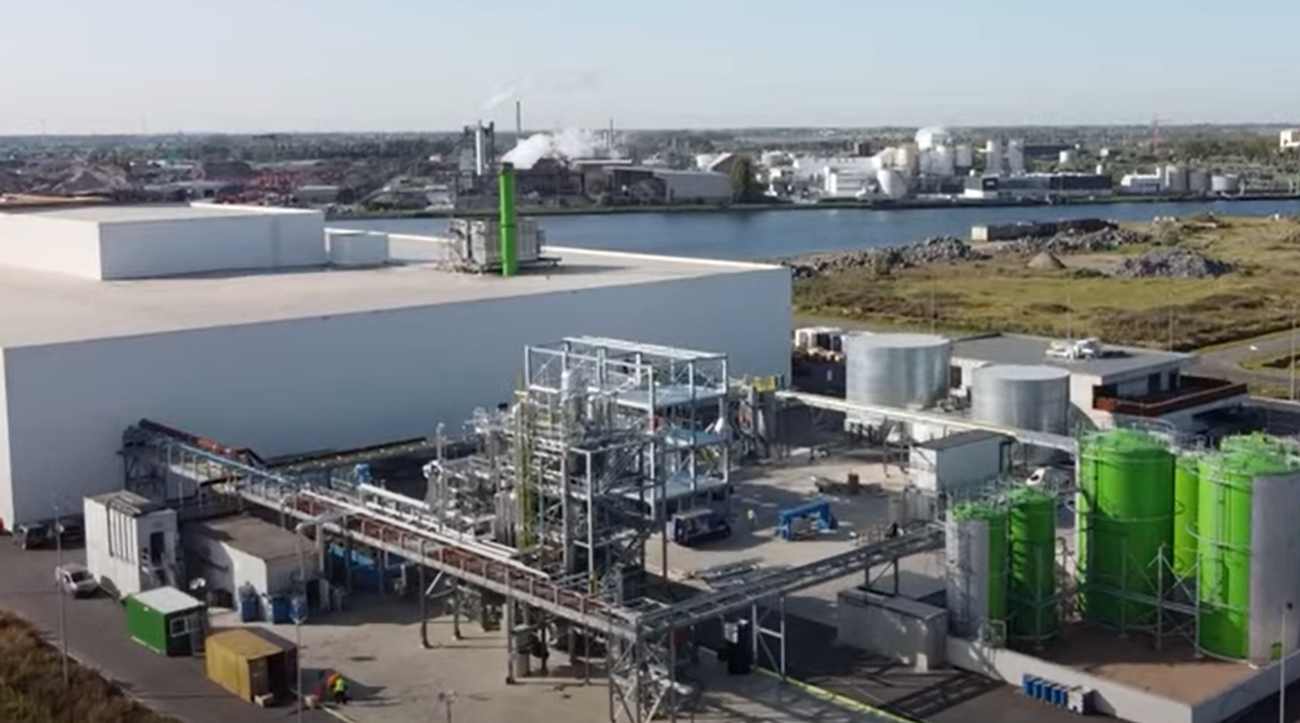 Renasci Site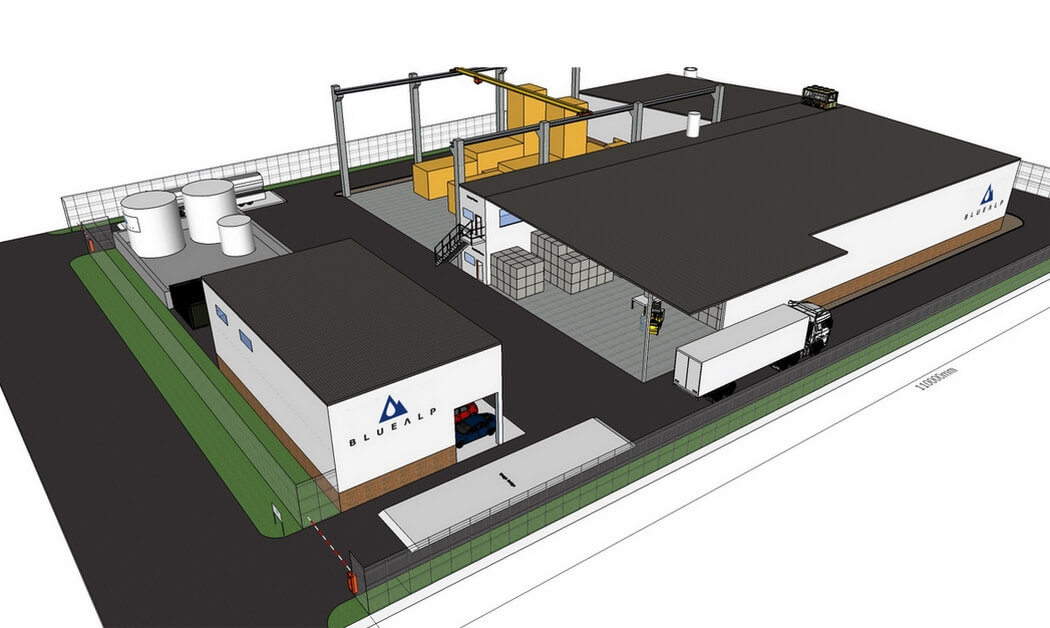 BlueAlp™ Plant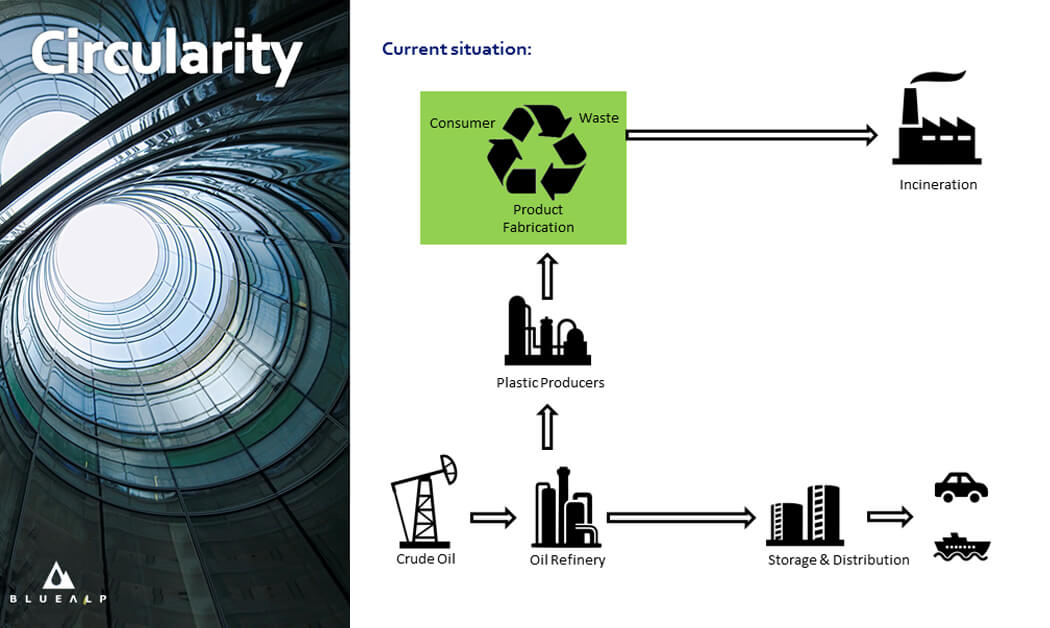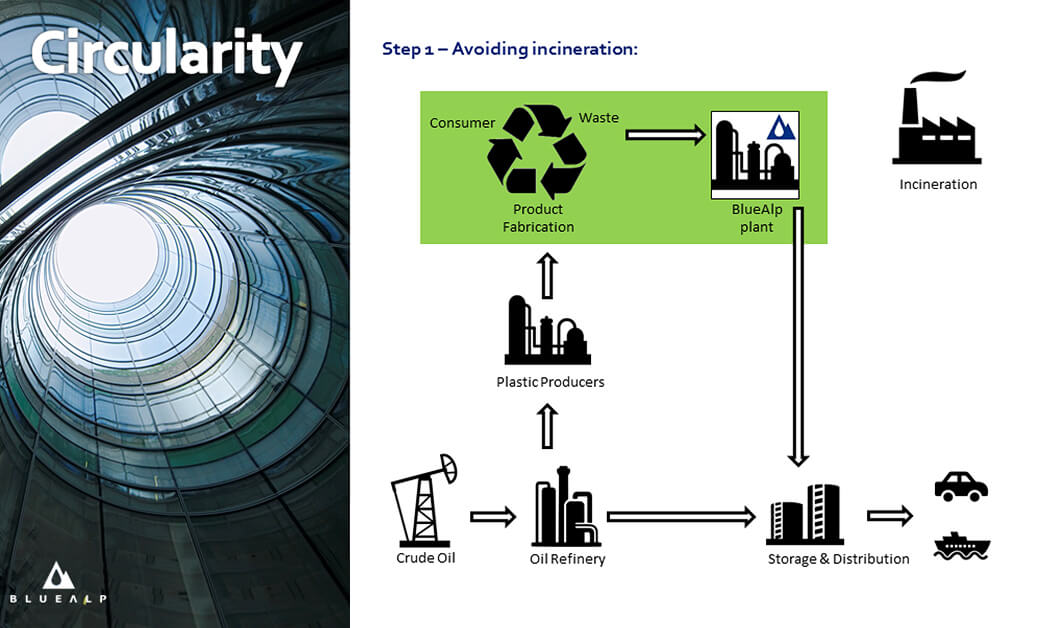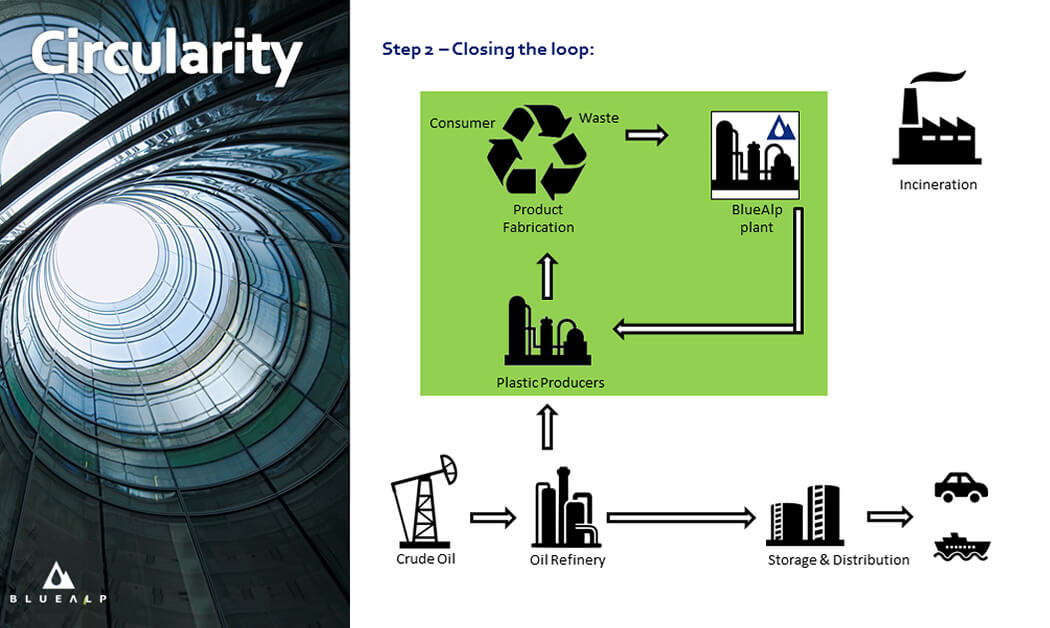 Case studies
Plastic to Oil
BlueAlp™
Client:
BlueAlp Innovations BV
Introduction

Plastic waste is a rapidly increasing problem in our modern world. Although many techniques exist to serve the re-use and re-cycling of plastic waste, still a large amount of plastics end up in incineration plants or in dump sites (or worse: end up at the side of the road).

These streams of "end-of-life" plastic contain large amounts of plastics that can be converted into valuable oil. In order to convert these plastics safely and reliably into high quality oil, the BlueAlp™ Technology plastic-to-oil process is developed.

The BlueAlp™ Technology is owned by BlueAlp Innovations BV and the sales and realisation of the BlueAlp™ plastic-to-oil plants is done by BlueAlp BV. BlueAlp Innovations BV and BlueAlp BV are both located in The Netherlands and both belong to the de Mourik group . Major part of engineering and construction is done by Petrogas (also part of the Mourik group), which has over 65 years experience in the (petro)chemical and oil&gas industry.

BlueAlp™ Technology

The BlueAlp™ technology comprises the following steps:
1. Feedstock pre-treatment (shredding, cleaning, drying);
2. Melting and cracking of the plastics;
3. Condensation of the gases from the cracking process and distillation of the condensed liquids;
4. Treatment, storage and unloading of the product oil.

The product oil is comparable to heating oil (separate specification available).

Additionally, the system includes various auxiliary systems such as instrument air, nitrogen generation, cooling water, thermal oil, gas washing, waste water treatment and a complete control system.

The system will be erected, tested and commissioned by BlueAlp BV. Also after plant start-up BlueAlp will remain involved in technical assistance, service hot-line, spare parts delivery and plant monitoring / benchmarking.

The use of the technology in the plant is subject to a License to Use (between Client and BlueAlp Innovations BV).

Focus points for a BlueAlp™ plant

Next to financing, the main focus points for a typical BlueAlp™ plant are:

Feedstock, 15.000 – 20.000 tons per year, being
mainly polyolefins (specification available)
Technology (BlueAlp™ Technology)
Location (minimum 100 x 200 meters)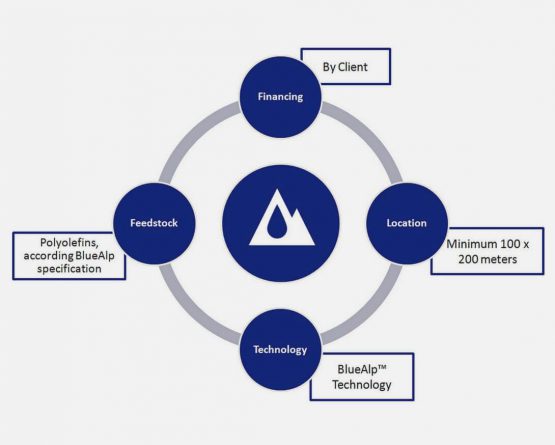 Contact us
Would you like to discuss your project with our Experts? Please feel free to contact us.
Direct contact with our Experts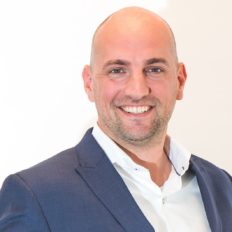 Your interest